Grant Thornton's Family Office Services helps protect and grow your family's wealth so you can leave a legacy for the future.
You've worked hard to build your family's wealth and now you want to protect and grow it. What are the best strategies that fit your unique circumstances and risk appetite? Do you want to leave a legacy for future generations?
Grant Thornton's Family Office Service was created specifically to protect and grow the wealth held by families, and it sits within our Privately Held Businesses service area.
Our team of family office specialists is experienced in helping business owners and their families overcome challenges and create assets that last for generations.
We are a holistic practice encompassing the key areas of family, strategic and operational services, as illustrated in the table below.
Family office service offerings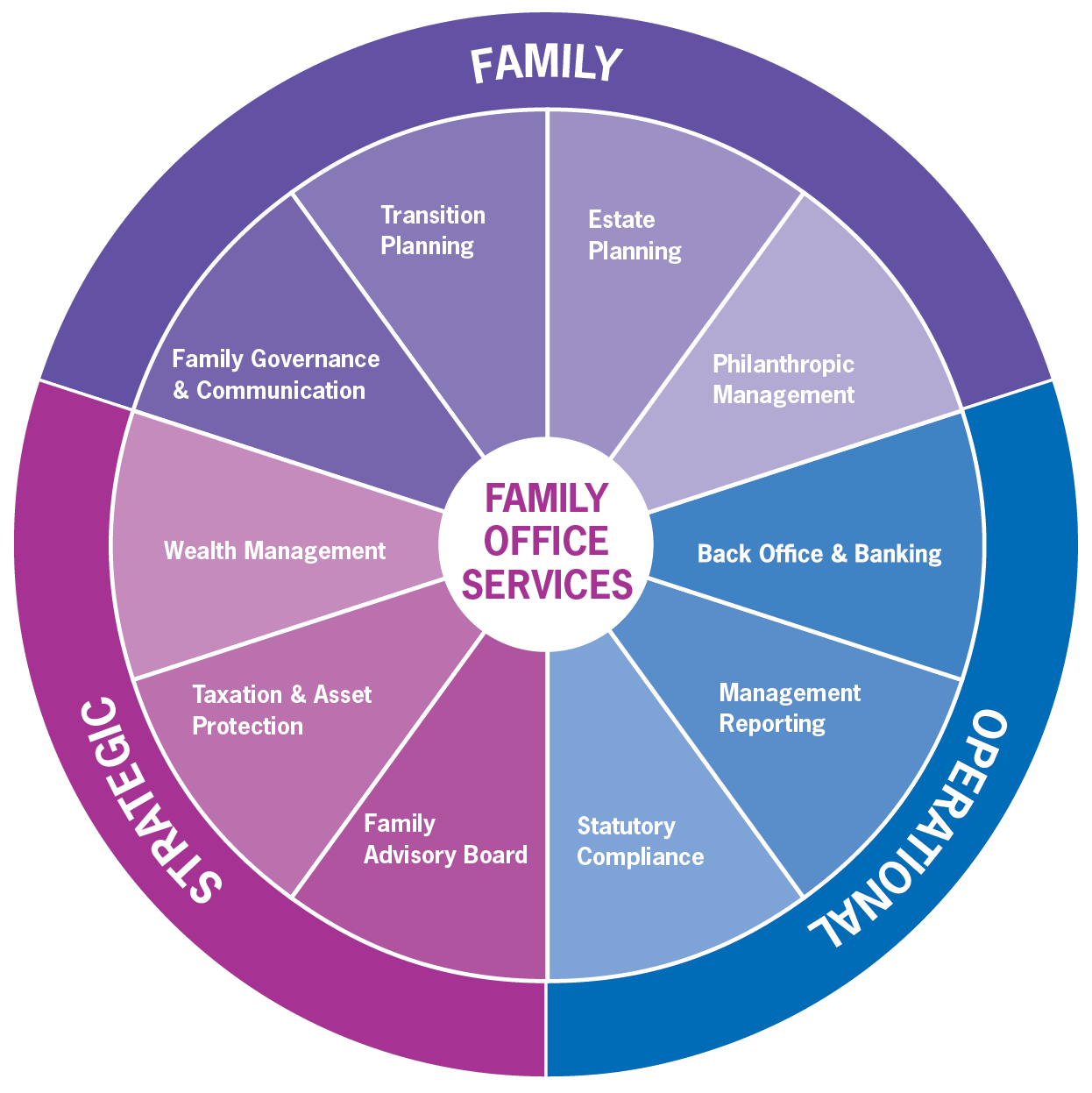 The benefits of our approach
By combining these key services into a holistic family office practice, we can offer clients personalised, high-quality advice that incorporates diverse and unique perspectives. We appreciate there is no one-size-fits-all solution, so we tailor our approach and services to suit you.
Our focus is on becoming your family's trusted advisor. We're always available and highly agile, so we can shift strategies and focus as your circumstances require. Our people work to build deep relationships with our clients, and address their needs over the long term.
| | | |
| --- | --- | --- |
| Strategic | | |
| | Wealth management | We deliver personalised investment advice that's tailored to our clients' objectives. |
| | Taxation and asset protection | We work to develop tax effective outcomes, as well as ensuring key assets are adequately protected. |
| | Family advisory board | We help business owners develop the right forums to ensure high-quality governance arrangements and strategic direction. |
| Family | | |
| | Family governance and communication | We identify the overlap in family, ownership and business goals to tailor and support family governance and communication solutions. |
| | Transition planning | We help you balance participation, ownership and wealth distribution in your succession process to ensure business continuity and family harmony. |
| | Estate planning | We help owners safeguard their assets and ensure they go to the intended beneficiaries. |
| | Philanthropic management | We work with owners to develop personalised giving plans that align with their personal and professional goals. |
| Operational | | |
| | Back office and banking | Our back office management service can lighten the administrative burden for clients, giving them more time to focus on strategic and personal matters. |
| | Management reporting | We produce a range of reports for our clients which contain extensive actionable insights. |
| | Statutory compliance | We help family businesses manage their range of compliance obligations, including income tax returns, PAYG Withholding, GST and FBT. |